Sauvie Island School News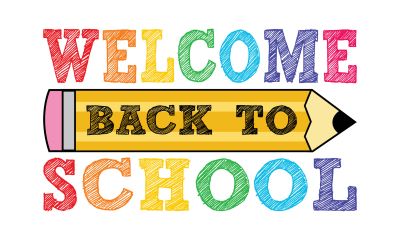 PTC Meeting: September 21st, 7-8pm @ Fultanos in Scappoose

Outdoor School: October 3rd-6th

Jog-a-Thon: October 11th
Here you go, have a great day!
The annual SIS Harvest Festival is on Nov. 3rd. We are looking for 3-5 folks who may want to help us plan and implement the event itself. An initial planning meeting will be held at Topaz Farm on Friday, September 29th at 3:15 right after school, kids are welcome. Please email volunteers@sauvieislandschool.org and let us know if you are interested. We will also be looking for in person volunteers for the actual day of the event, please watch for a sign up as we get closer.
The all school Jog-A-Thon will be Wednesday, October 11th. More details to come within the next week along with a sign up for needed volunteers.
If you are interested in volunteering, please make sure that you have updated forms and a cleared/current background check on file with the school. Background checks need to be renewed every two years. Keep an eye out for all our upcoming volunteer opportunities and reach out with any questions.

Thank You,
Kim Lucey and Kelli Magnia
SIS Volunteer Coordinators
The next PTC meeting date will be September 21st @ 7pm at the Scappoose Fultano's Pizza. If you are unable to meet in person, you can participate via Zoom at the following link: https://sauvieislandschool-org.zoom.us/j/87398095169 You can follow the SIS PTC on Instagram or Facebook for more details.

There are a few new ways to give back to the school while you do your regular shopping. The first is by registering with Fred Meyer to earn community rewards! Please see the flyer below for a full description.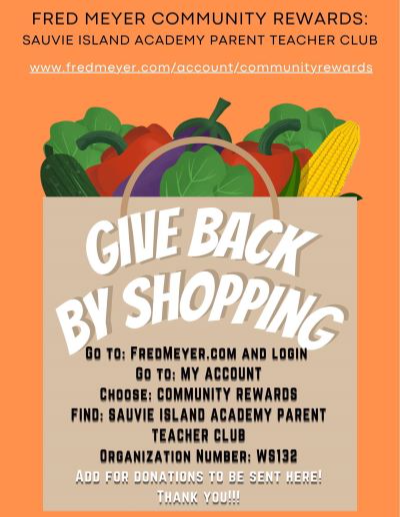 The second way to direct donations to the school is via the Box Top fundraiser. It's easy and it's free! Download the box tops app or go to the box tops website https://www.boxtops4education.com/s/how-to-earn for more information on how to support our school without having to spend any extra money. Please reach out to ptc@sauvieislandschool.org if you have any questions.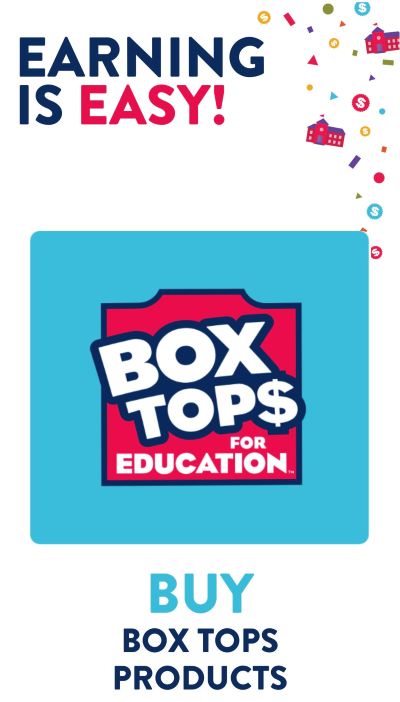 Third, we are continuing with the Blue Bag Recycle effort this year. Please see the flyer below with the latest drop-off information.
The Sauvie Island Grange is available to all as a rental space for private parties, meetings and gatherings. You can rent the building by the hour or half-day. The hall space can be rented separately from the kitchen or together based on need. Grange members thoroughly sanitize the hall and kitchen before scheduled use. Please visit this link for more specifics on rentals or contact Katherine Topaz at 503-708-0008.
Lost and Found is already filling up! Be sure to ask your student to put any extra layers in their backpacks during this fickle fall weather.

The Let's Craft! middle school elective is looking for donations! Currently we are using yarn of all shades and will move into paper crafts later in the month. Any odd balls of yarn are welcome as the students try their hand at various projects. We'd also love any old magazines!
Download the new Sauvie Island app today! Visit the iOS App Store or Android Play and enable notifications.

Visit Facebook and Instagram for important updates and photos of activities! Visit our new website to see what's going on!